Our Universal Rammer Foot has a boxed bottom plate to prevent wear and can be custom drilled to fit any Rammer.
We also make Mikasa and Wacker Neuson compatible Rammer Feet.
Floor Grinder Couplers
Our 250mm floor grinder couplers are made out of rubber and offer flexibility superior to the metal couplers. Floor Grinding discs will wear out much more evenly and won't need to be replaced as often. On top of that, the grinding result will be much better.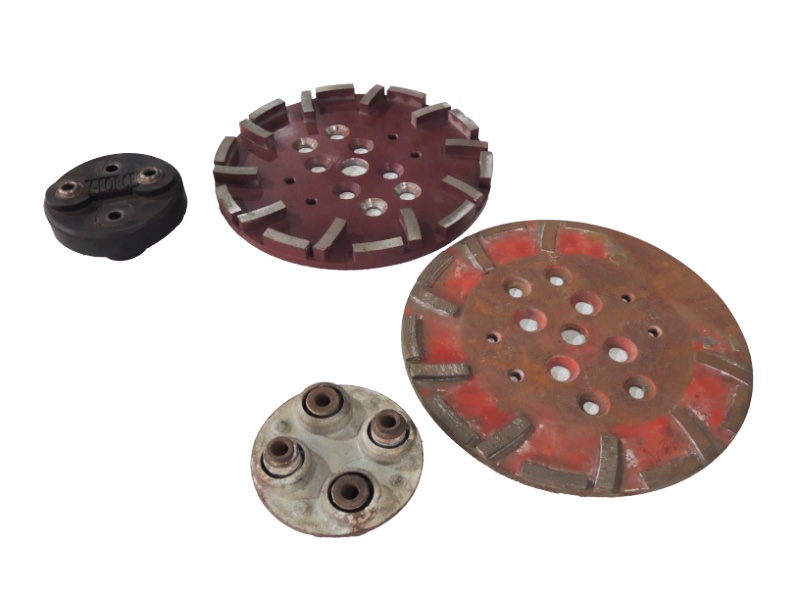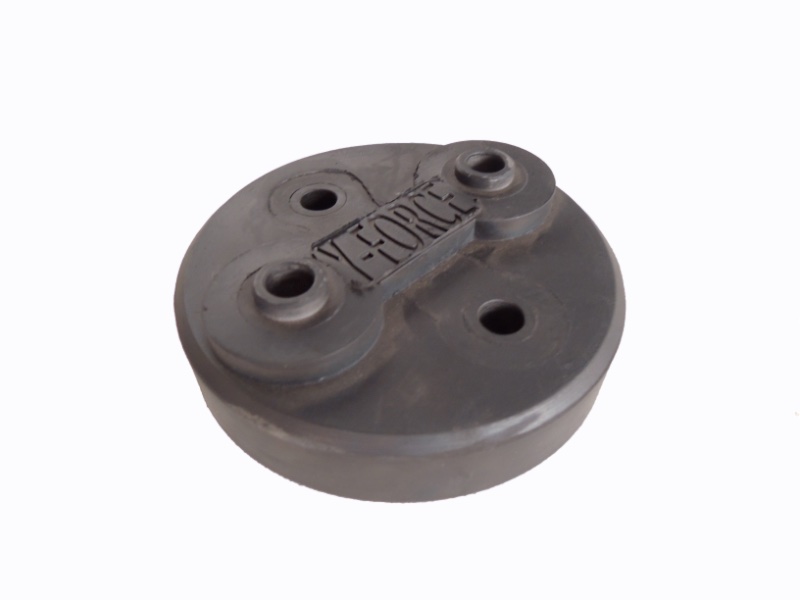 Scarifier Flails
Tungsten Carbide replacement Flails for your Scarifier.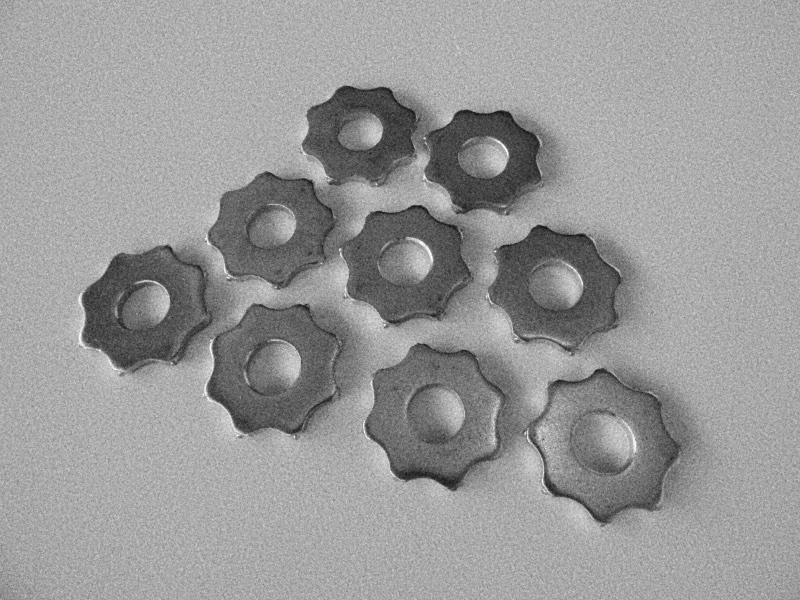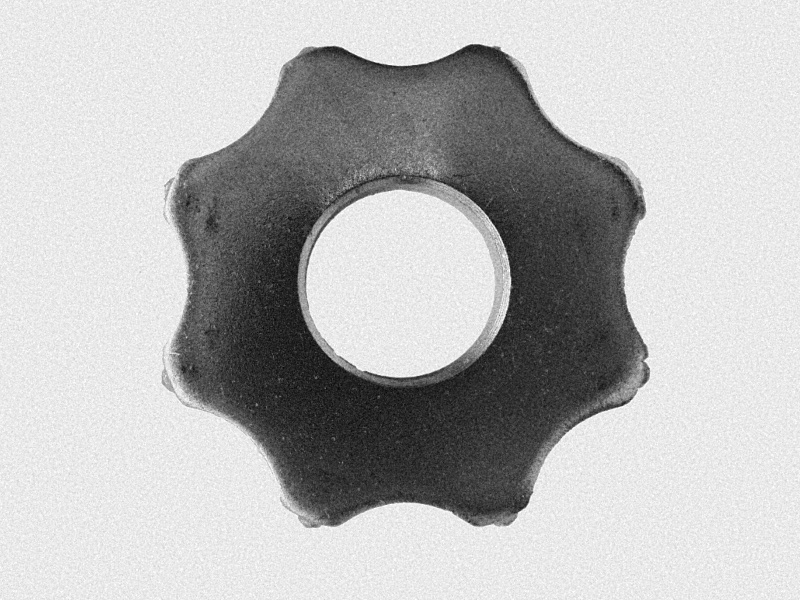 Pulley Guards
Replaces the imported Mikasa Floor Saw Pulley Guard. Durable and locally manufactured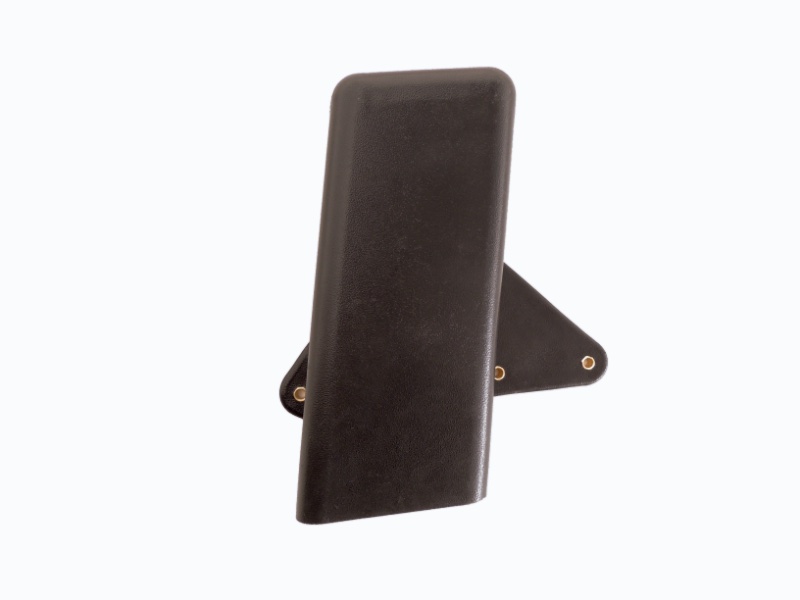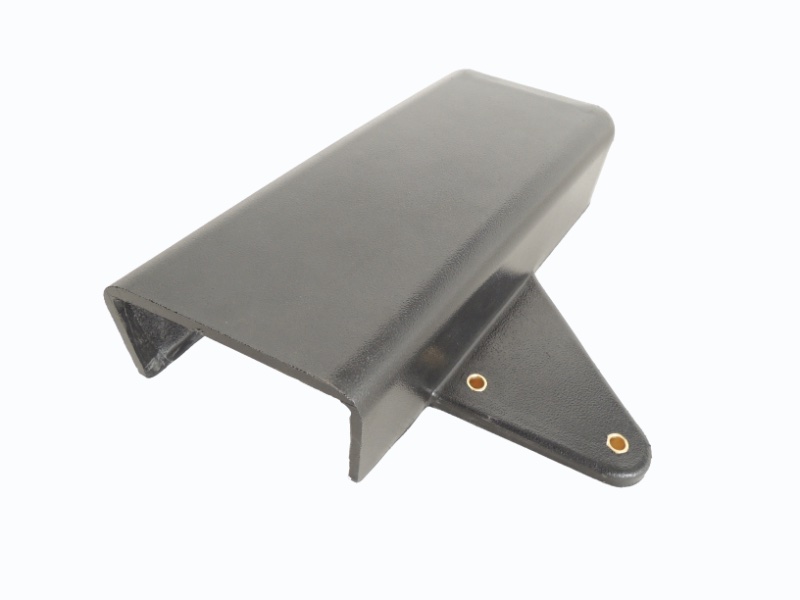 Spares for your Y-FORCE machines
We provide any spare part you may need for one of our existing machines.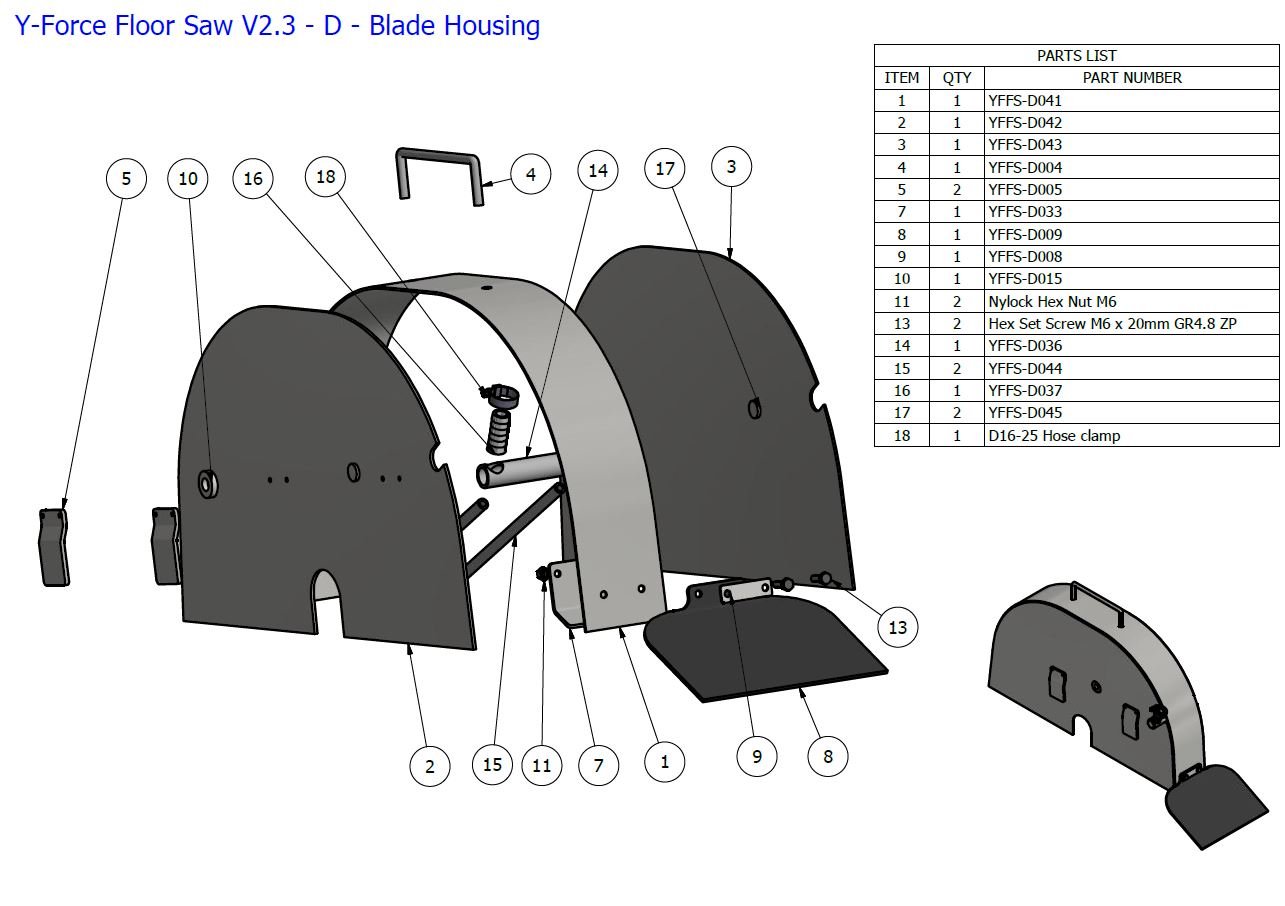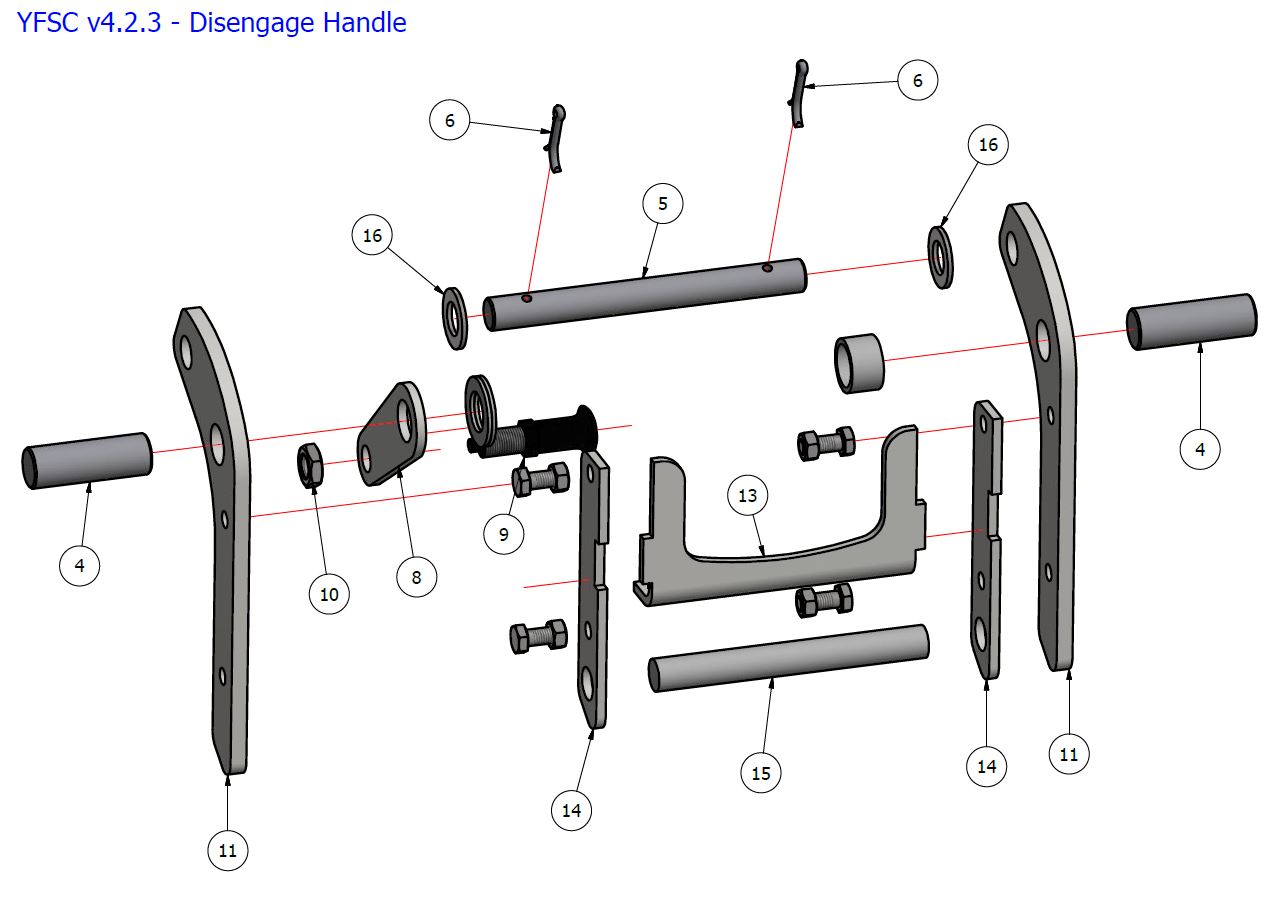 Custom Parts
Based on our broad manufacturing capabilities (laser cutting / machining, metal casting, thermal coatings, urethane castings and roto molding) we can fabricate a wide range of products. Please contact us for any other spare parts you may require.